WordPress is the largest used Content Management System. WordPress help user to create blog websites. Here are few of the free premium travel blog wordpress theme.
Bloger WordPress Theme
Bloger is free premium wordpress theme. Its two boxed theme which have more options including pinternet feed shown in the bottom.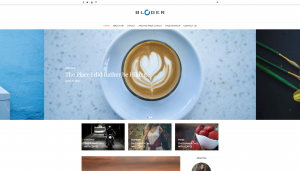 Demo : http://demo.accesspressthemes.com/bloger/
Download 
Contact us for any type of wordpress theme customization