When consumers need a product or services they do a Google search for a company, and there are many available options to choose from. A good web design Dubai provides a great customer experience that draws people to your site, keeps them there, boosts them to buy a product or services, and encourages them to come back in the future. On the other hand, if it is a poor user experience leads them to go for other choices.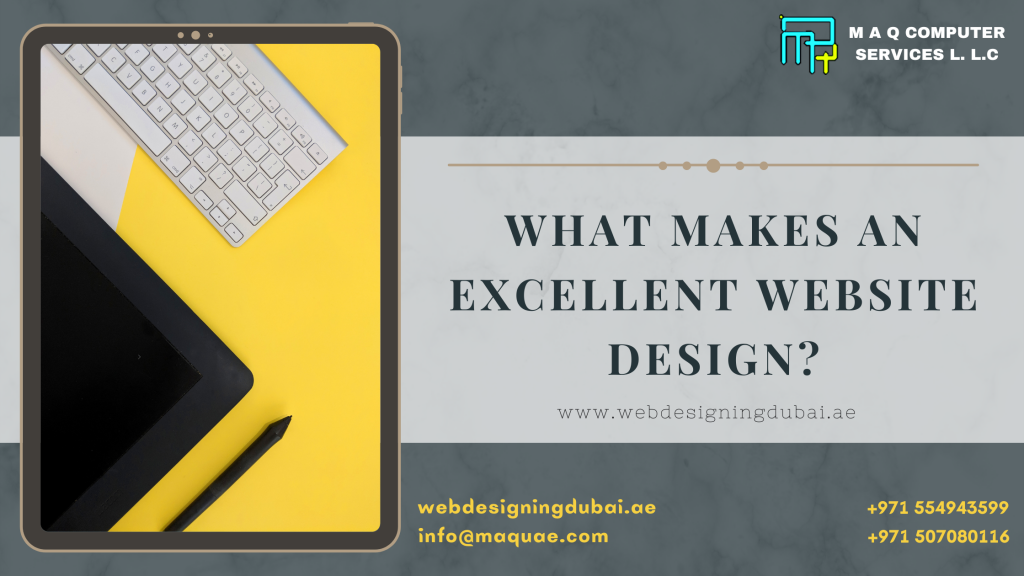 While each company's website is different, there are a few factors that make a good website design Dubai that will have a positive experience for visitors. Here are a few tips:
1. Begin With A Template.
A website is usually the first impression a consumer will have on your business, and brand strategy, and visual design are quite significant. Web design UAE templates will provide you with a good start, with professional design and flexible pages. That draw attention to themselves, which are simple and aesthetic. Usually, all you need to do is add the content, photos, colour, and logo.
2. Build Your Website Clean And Simple.
If the site is difficult to control or navigate, the client will immediately leave your page in search of a simple website. Hence, your main objective is to help the visitors to locate what they are searching for in the most effective and efficient way. Do not make it more complicated including too much on your site than it needs to be Simple.
3. Set Your Navigation Bar Easy To Follow.
Customers should be able to find their way through the website fastly and easily. Generally, your site should have five essential sections: home, about us, products and services, e-commerce store, and "Contact Us" page. No doubt, this is a general guide and your navigation bar should be concise, well-organized, and easy to understand. In addition, it helps to have a "home" button on each page. So that your visitors will always have a foothold, and can fastly return to the homepage of your website. 
4. Put The Most Relevant Information At The Top Of The Page.
It is the nature of human beings to begin at the top of the page. And come down when you first access the site section. Make It easily accessible to your potential clients by presenting them with the most important piece of the data and the information your customers are searching for.
5. Reduce Unnecessary Pages And Steps.
Less is stronger when it comes to web design. Thus, Deliver the experience of discovering and obtaining products and services as easy as possible for them. Build the website as the users do not need to spend time to find their way through your site. They can concentrate on the benefits of your product or service. And a clear understanding of the advantages of the brand. 
Conslusion
Hope this helps! to summarize, A well-designed website can assist you to build confidence and guide visitors. The making of an excellent user experience means that your website design is optimised for ease of use, form and functionality.
Relax & Avail the best in class web design services Dubai, UAE from  M A Q Computer Services LLC | Web Designing Dubai. The best web design company Dubai. For more information, or if you're in need of a guide to the design, please, visit: www.webdesigningdubai.ae or Call us anytime at +971 554943599 / +971 507080116.