Websites are Online Presentation of a Company. It will explain What a Business Does, Who they Are, What all Services they offer etc. Having a Professional Website for any type of Businesses, either its Small or Large is a must now. Web Design UAE, Company will help every business to create Professional Low-Cost Websites.
Mainly Websites are of two types:
Static Websites
Dynamic Websites
Static Websites – Web Design UAE

Static Websites are simple websites that are created in HTML. They are noninteractive websites without any serverside programming. Hence they can't be edited or changed without the help of a web designer or technical person. Once the website is created, you can't make changes in it without the help of a web designer.
Advantages & Disadvantages of Static Web Design
Static Websites can be created at a low price.
They can be done within few days.
Hosting cost for Static Websites are less compared to CMS Websites
Contents of the Static Websites can't be changed without the help of a web designer
Static Websites are noninteractive. You can't get data from customers and process it. For example, you can't create Loan Calculator in Static Website or Shopping Features.
Dynamic Websites – Web Design UAE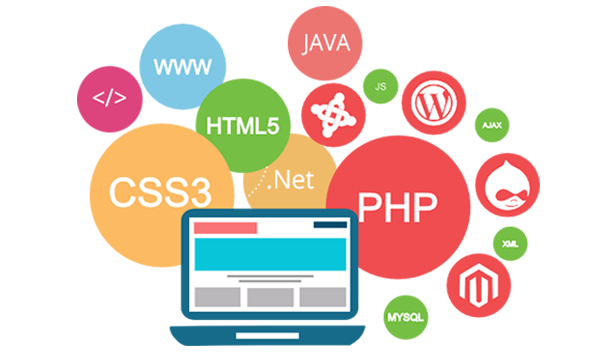 Dynamic or CMS Websites are interactive Web sites. You can interact with the website visitors. You can edit the contents of CMS – Content Management System Websites from an admin panel.
Advantages & Disadvantages of Dynamic-CMS Web Design
CMS Websites contents can be edited from a given admin panel. It will help even a non-technical person to make changes in the website
Dynamic Website can have Dynamic features which will help people to create interactive website features.
CMS – Dynamic Websites require additional hosting or server requirements.
Make sure that you do the CMS websites in Open Source Technology or get the complete source file to make changes in the website.
Web Design UAE
As one of the Best Web Designing Companies in UAE with years of experience, we do best Web Design UAE Services. We create both Static and Dynamic CMS Websites at cheap price web design UAE. We suggest you the best Website Design Solutions.
Summary
Service Type
Provider Name
Web Designing Dubai
,
Dubai
,
Deira
,
Dubai
-
42566
,
Telephone No.0554943599
Area
Dubai, Abu Dhabi, Ajman, Sharjah
Description
We offer the best and cost effective web design services Dubai without any hidden charges. Do you want to give an online presence for your business or want to redesign your existing website? Please contact us and we will help you in finding what suits you the best.