E commerce in UAE is growing day by day. More and more people are starting online websites in Dubai and sell their products or services online. E Commerce in UAE increased in recent years. More people prefer to buy products online to save money, time and get more discounts. Here we are going to discuss about ecommerce web design dubai.
The projection in Ecommerce Business is growing faster at more than 30% per annum in UAE.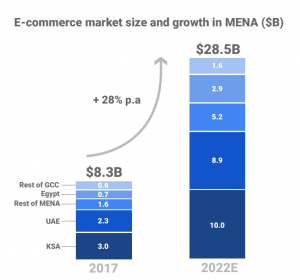 The market size of ecommerce business in MENA is excepted to reach $28.5 Billion in 2022 as compared to $8.3 Billion in 2017.
It grows at 28% per annum, with more projection in Saudi Arabia and Dubai.

Starting an ecommerce website in UAE is easy. First thing is like every business, you must have a trade license. Business owners with trade license can start ecommerce website in UAE for their business activities. If you have a trade license to operate business in UAE you can get ecommerce web design Dubai from any web designing companies in Dubai .
An Ecommerce Business License can be obtained from any Freezone Authorities in UAE. Internation Free Zone Authority (IFZA), Fujairah provides best ecommerce trade license packages from less than AED 10,000 per year. You can check more information from this website: http://www.ifza.ae/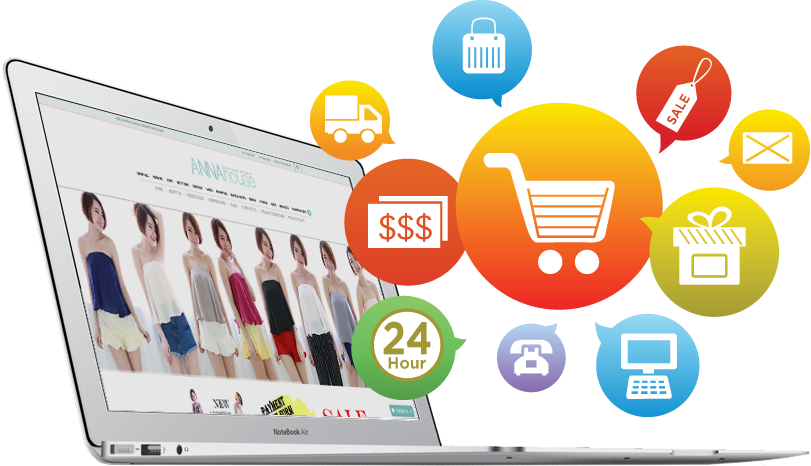 For building a ecommerce website you must have the following things:
Domain Name – Domain name or website address is required for any website. It can be either in .com, or .ae . You can also register domain in other extensions like .net, .org etc. But .com or .ae is always recommended.
Web Hosting – After registering a domain name, you must get web hosting to host your website online. You can find many web hosting dubai companies.
Ecommerce Website – To sell your products or services you must have a ecommerce website or shopping website. There are many options for ecommerce web design in dubai. Few of them are :Shopify Dubai Shopify is cloud based shopping website which help you to start ecommerce website in few clicks. You can find more details about shopify UAE in this link
You can also get the help of Shopify Experts in UAE .

Standalone Ecommerce web design DubaiThe main disadvantage of shopify is to pay them monthly, which wont be affordable for some people. Those can build ecommerce web design using standalone shopping cart scripts. Few of the scripts are Magento, Open Cart, Prestashop etc. Websites designed and developing using this platform only require one time building cost and can be customised as your requirement. This scripts are open source and free to use. The only cost required for developing ecommerce web design in dubai is template designing charges, which will be approx. AED 4000 to AED 6000. You can also get cheaper rates if you wish to go with readymade templates. Check our ecommerce web design packages here

Payment Gateway or COD – Payment gateway is another important thing for a shopping website. Payment gateway helps you to process credit/debit card payment online. People can make their payments online using credit cards or debit cards. There are many payment gateway providers available in UAE. Few of them are www.payfort.com , www.paytabs.com , www.telr.com . Before selecting your payment gateway check there transaction rates, terms and others very well. You may also use PayPal or Checkout.com of you are planning to have more international currencies.COD or Cash on Delivery is another more used mode of payment. People make the payment when they receive the items on hand to courier or shipping companies. This is a must if you are a new ecommerce website in Dubai
Shipping or Courier Providers – If you are selling real physical products, you must tie-up with a shipping or courier company or if you have more business you may hire some motorcycle license holders to deliver products. But if you are starting your business you must find a good shipping company which can delivery your products fast and can accept COD. Few of the courier companies in Dubai are Fedex, Aramex, DTDC . You can also find others which are cheaper than this.
Once you have the above things you are ready to go live and do business online. When you start an online ecommerce website in dubai you may face many issues in getting established. But proper planning and investment in online marketing you can achieve your goal.
Web Design Dubai is an experienced web designing company in Dubai which can helps you to build ecommerce web design at most affordable price. We help you in A – Z things mentioned above. We are Shopify Partners Dubai and Shopify Experts Dubai.
If you wish to get a quote on building a shopping cart website you may contact us or call or WhatsApp Mr. Mohammed at +971 55 494 3599 or Mrs Alisha at +971 50 708 0116 .
Summary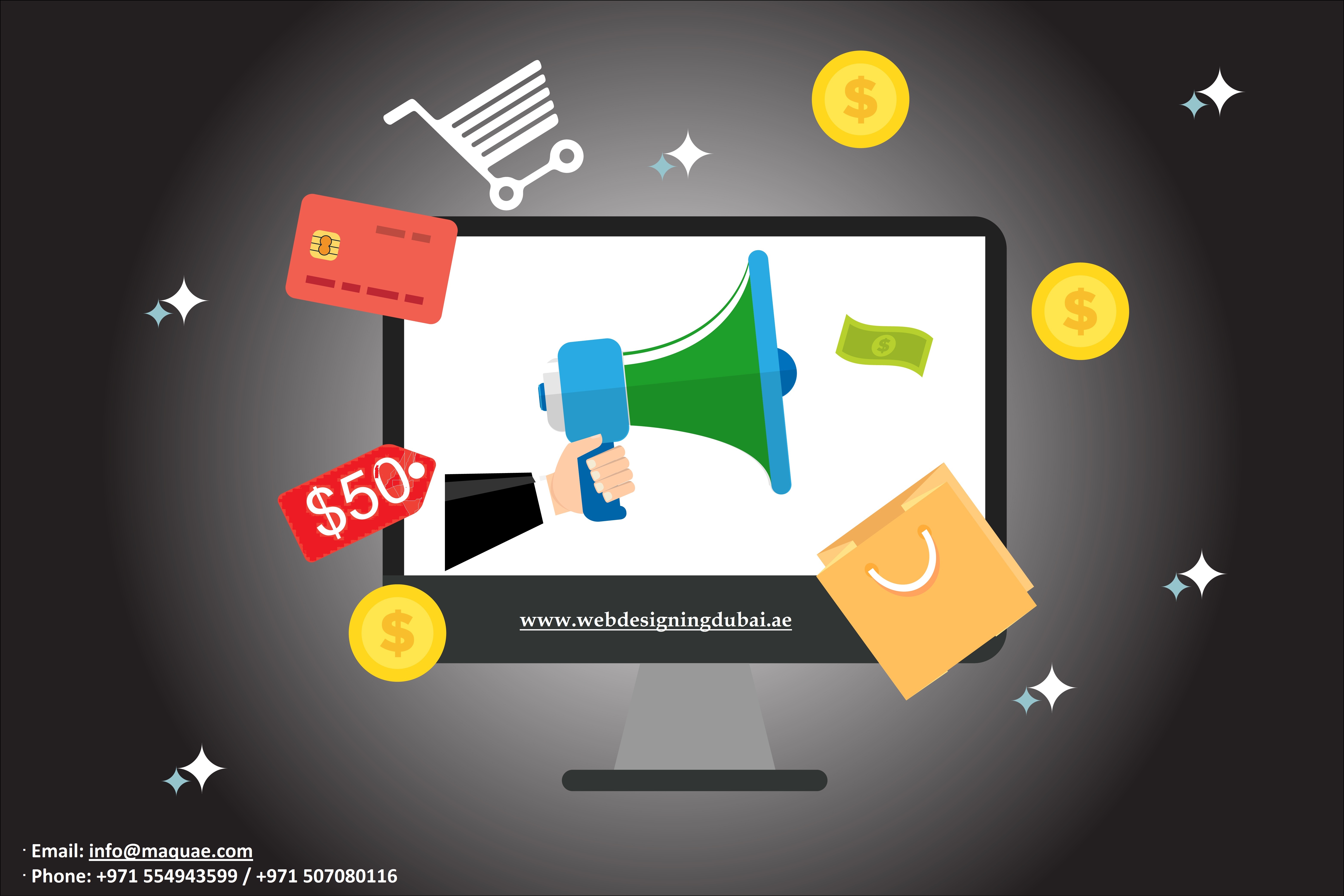 Service Type
Ecommerce Web Design in Dubai UAE
Provider Name
Ecommerce Web Design Dubai
,
Dubai
,
Telephone No.+971 55 4943599
Area
Dubai, UAE, Sharjah, Fujairah, Abu Dhabi
Description
Web Design Dubai is an experienced web designing company in Dubai which will helps you to build ecommerce web design at most affordable price. We help you in A - Z things for starting ecommerce business in UAE. We are Shopify Partners at Dubai and Shopify Experts in Dubai. We are experienced in building Ecommerce Shopping Websites in UAE.