A website is a single domain that consists of different web pages. Today in Dubai every business has their websites. If you have a business and don't have a website, you are losing out on great opportunities for your business. Dubai offers a wide range of business services, website play an important role in the marketing strategy of your business for its growth. So for better marketing you should have a professional and well designed business website in Dubai. Before that, you need to know about the importance of business websites.


Low cost Advertising
Web has wider reach than any other advertising. Your website in Dubai is the center of your company's online presence and through it you can advertise your business around the Web on social networking sites, forums and through pay-per-click advertising programs.
Credibility
If you have a website for your business it is the best opportunity to tell consumers why they should trust you and the facts to back up those opportunities. Everyone first search online before they buy something. So if your business is online, it will reach customers. Make sure you provide quality service for your customers then only your credibility will be increased. People tend to trust a business after they have done business with it. Using your website, you can continuously serve consumers online and increase your credibility as a business owner.
Visibility
When you have a business website  its visibility is more. So if people want to reach your company first they will search online. So if you have a website its will be easy for them to reach you. People can easily access map and directions to your company's shops or offices on your website so that visitors are less likely to have trouble finding the place.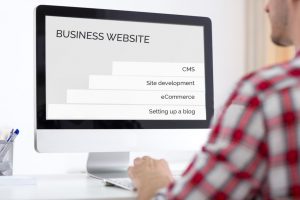 Accessibility
A website is accessible every time and every day. So your customers and potential customers can visit your site for support or information about new and upcoming products and services whenever they want. Your website will be available worldwide at any time.
Sale
As your website is accessible all the time you can sell products at any time. Customers are not restricted to business hours. They can go online and purchase products whenever they want. A website which has an online shop can provide a dramatic boost in sales.
Now are you planning to develop a business website in Dubai ? Then don't waste your time. Here is the solution for it. Web designing Dubai is the best one to choose for designing your business website in Dubai.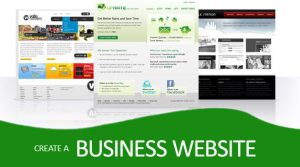 Web designing Dubai is a leading web design company in Dubai with highly trained web designer Dubai who create professional and responsive websites in Dubai for your business. We design quality websites as per the client requirements. We have highly satisfied customers who made our web design service grow high. We also provide service in wordpress website, CMS websites, web development, Ecommerce web design in Dubai and Graphic designing. If you want a website for your business then  contact us on +971 55 494 3599.
Web designing Dubai services: website designing dubai – web design agency dubai – responsive web design dubai – web design company uae – web designer in dubai – web development in dubai – responsive web design dubai – web design dubai .