The Shopify is the best option for individuals and small business who wants to sell their products online. Simply, Shopify UAE is apt for small and medium level business owners who want to set up online stores. On the other hand, if you are an entrepreneur with multimillion sales in business you need much more advanced technology and that's where Shopify Plus comes in. Its core functionality is as same as that of Shopify Vs Shopify Plus, but it offers exciting new features, integrations, and support options that are best suited for a large scale business.
We, Shopify experts Dubai will compare Shopify, Shopify Plus, and share all the new characteristic features of Shopify Plus.
Shopify Vs Shopify Plus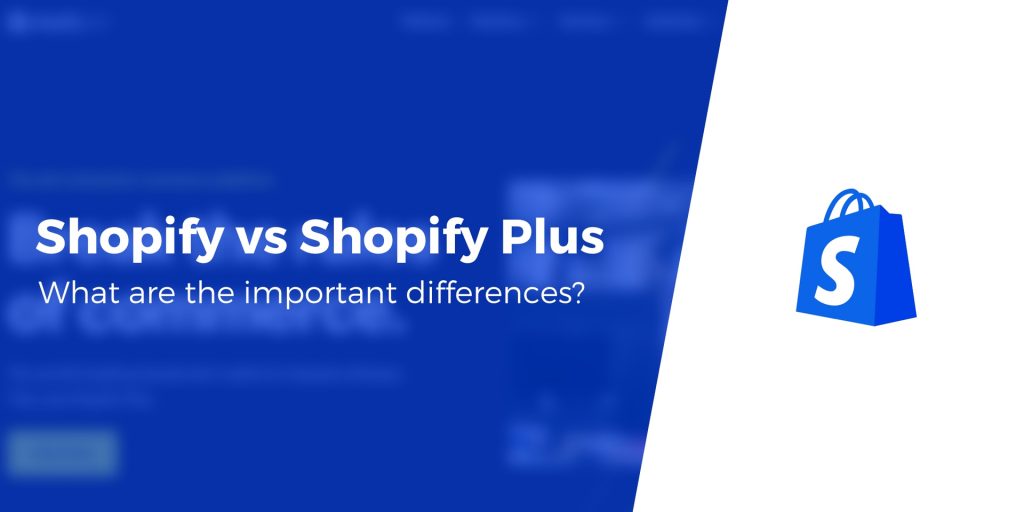 We are one of the leading Shopify development company Dubai that develop quality Shopify websites at affordable prices to build a successful e-commerce website that increases your online sales. Let's check out the important difference between Shopify and Shopify Plus compiled by us so that you can ultimately decide which one is best suitable for you.
Shopify
Pros
Cons
Best e-commerce website building features than any other
Transaction fees for non-Shopify payments
Excellent inventory management system
Unavailability of special integrations
Ability to sell across platforms such as Facebook, Instagram, etc.
Need to reformat content when switching themes
Shopify Plus
Pros
Cons
10,000 transactions per minute
Not set price with monthly costs yet
Limitless staff accounts
Unavailability of special integrations
Personalized help and support system
Need to invest time for the development of e-commerce website
Functionality
Shopify and Shopify Plus work in the same way. You will have the same dashboard and information center in Shopify Plus too. But with Shopify Plus you have much more control over setup and customization. For example, consider shipping. In Shopify, you can have free shipping, flat rates, and live rates. But Shopify Plus gives you access to a shipping script and you can configure rates according to customer tags, cart contents, minimum order value, etc. says the leading Shopify designers, Dubai.
Design Flexibility
Both offer you over 60 themes to create a Shopify store, Dubai. You can also set up themes in your native language. The languages available in Shopify are English, Spanish, French, German, Italian, Japanese, and Brazilian Portuguese. But in Shopify Plus you have a much deeper level of control. You can get your own launch manager who ensures your website can be fully integrated into Shopify. Also, in Shopify Plus you have the ability to edit the checkout page, which you won't access with just Shopify.
E-Commerce Features
There are certain features that distinguish Shopify and Shopify Plus. We, the prominent Shopify developer Dubai have compiled some important features of both Shopify & Shopify Plus and also the features that are exclusive to Shopify Plus. Let's have a look at it.
E-Commerce Features- Available on Shopify and Shopify Plus
Can sell your products on Platforms such as Amazon and eBay, and social media, like Facebook and Instagram. It expands your income streams and gives you a client base that may never visit your site.
If any client visits your online store, add things in the cart however departs without buying, Shopify sends them an update in-type of an email for your benefit to check whether they're actually keen on purchasing the items.
Can adjust the currency of your e-commerce store automatically with the payment processor based on your location. Support currencies are GBP, EUR, USD, CAD, AUD, HKD, NZD, JPY, and SGD.
E-Commerce Features- Exclusive to Shopify Plus
Shopify Flow: It lets you tailor your store according to the individual customer's purchases and alter the homepage matching their interests.
Script Editor: With it, one has more control and can create scripts with which you can easily customize line items, payment methods and shipping.
Analytics
Shopify has an excellent analytics tool which you can use to continually follow your store's information says the providers of quality Shopify development services, Dubai. Nonetheless, Shopify Plus takes this to another level with its far superior level integrations. While Shopify gives you extraordinary knowledge, Shopify Plus gives you expert, definite information and data.
Help and Support System
Shopify Plus offers you a more personalized support system compared to Shopify. While Shopify gives you 24X7 help, Shopify Plus gives you the amazing extra of a committed launch-manager to assist you with getting set up, in addition to a merchant support manager to enable your site to succeed.
Pricing and Transaction Fees
Compared to Shopify, Shopify Plus's pricing is costlier. For Shopify Plus, you required to get a quote according to your business level. Shopify has 3 core pricing plans: Basic Shopify ($29/month), Shopify ($79/month), and Advanced Shopify ($299/month) and it also provides a 14-day free trial period says the professional Shopify consultant Dubai.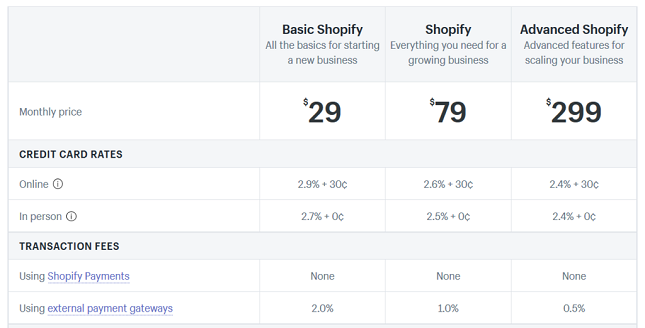 In the case of transaction fees, Shopify has a fixed fee per transaction whereas in Shopify Plus it is negotiable.
One important feature of Shopify & Shopify Plus is "3D Secure" which protects from fraud when processing credit card transactions.
Shopify provides a powerful platform for small and medium sized business owners that will help them grow. Shopify Plus is suitable for large scale business owners who sell thousands of products per day to make their day to day operations much easier.
In case you're not part of the online business class, don't stress. Shopify assists you to develop your business and help you grow from a mid-level merchant to a top-level online business empire. To avail of our complete Shopify solutions, visit: https://expertsinshopify.com/ or call us @ +971 507080116.