A customer's first impression about a business is based on their website. So, redesigning a website is important for every business. Redesigning doesn't mean to change the whole website, branding or graphic design elements. In fact it is making functional modifications that help your website work well and assist you in reaching your marketing goals. Now website redesign services are available in many companies. So its not difficult for you to redesign your website.

It is important that your business is getting the most out of the new online opportunities available. The importance of website redesign services includes:
Your website should be redesigned in a way that it should be responsive. Responsive web design is lying out and coding a website such that the website provides an optimal viewing experience.  The web designer should ensure that the website's navigation elements, screen-layouts, text, images, audio or video players and other elements re-adjust themselves on a variety of devices. Here is some of the advantage that comes under responsive design:
Responsive designs are flexible. It means that the content moves freely in all screen resolutions and all devices. Both the grids and the images are fluid.
Responsive web design provides excellent user experience irrespective of whether they use a desktop computer, a smartphone and a tablet. All the content will be available for the users through any device.
It is better to have a single websites that fits in all devices compared to having two separate websites. One website cost less than two. So responsive websites are cost effective.
Responsive web designs are recommended by Google than non responsive designs. It is because responsive design sites have one URL and the same HTML, regardless of device, this makes it easier and efficient for Google to crawl, index, and organize content. Responsive websites also contain content that lives on one website and one URL is much easier for users to share, interact with, and link to than content that lives on a separate mobile site. Responsive sites have great user experience and Google is now placing on user-experience as a ranking factor.
Responsive websites are easy to manage. Having a separate desktop and mobile site requires having separate SEO campaigns. Managing one site and one SEO campaign is far easier than managing two sites and two SEO campaigns.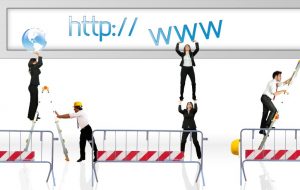 SEO Friendly Websites
It's very important to redesign your website to SEO friendly website, as SEO has a great importance in today's online world. Search Engine Optimization is a method of improving the visibility of a website in search engines through organic search results, and is now a viable online marketing tool for a lot of businesses. If your website is SEO friendly it will help you in ranking of your site. So make sure you redesign your site as SEO friendly.
Web designing Dubai is a leading web development company with highly professional designers who redesign your websites and will increase the growth rate of your business. We have highly trained web designers in Dubai who build responsive websites for your business. Our expert SEO analyst make your site rank in first position in search engine results. Plan your website redesign with us. Web designing Dubai give your website a new look and increase your traffic to your site. We also provide services in web designing, graphic designing and  web development.
Web designing dubai services: website designing dubai – web design agency dubai – responsive web design dubai – web design company uae – web designer in dubai – web development in dubai – responsive web design dubai – web design dubai .