Content management system has become most powerful web developer tools since PHP. Many web developers are turning to Open Source CMS to get their work done faster and easier. CMS allow the user to control and manage the content within your website without any technical training. Using this uncomplicated system you can very easily add, delete images and edit text in your web site. You can also have an unlimited number of pages and a full site-search engine. But now there are thousands of websites around and it is high tasks to select the right one for you.

Web designers of web designing Dubai help you to select the right CMS for you and show you some common mistake that you make while selecting CMS. Here are some of the common mistakes that you make:
Common Mistakes
Choosing CMS which is not user friendly
When selecting a CMS the web developers should keep in mind that not everyone is tech savvy as you are. So the important factor is you should select the site that the customer can work and satisfy their imagination. So it's good to select CMS with a simple admin interface, even if you have to customize it more to meet the customer's needs.
Do not think bigger is better
Do not fall in the trap of CMS website that offers huge, helpful user community, and all the beautiful extensions or plugins. So do not pick a CMS based on the huge offers. So while selecting the CMS beware of such traps.
Select the Little one
Do not ever think that the simple ones are the best. Always make sure to check that the CMS you are looking into does include extensions with the functionality you will need. So if you come across a promising CMS do not invest in it until you have found that it offers all the functionalities that you need.
Not doing research
Always do research before selecting the CMS. Check sites they give as examples. Email the administrators of those sites and discuss the pros and cons of the CMS.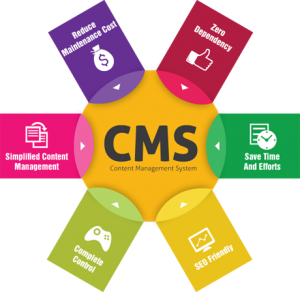 Points to look for in a CMS
Here are some points that will help you to look for a content management system:
Quick and easy installation
Simple administration interface
Quick and easy extension of CMS for extra functionality
Simple template manipulation
Helpful user community
To build your CMS website for your business the better option is web designing dubai. We have professional developers who choose the right CMS for you and create the best CMS website for your business.
Web designing Dubai is one of the top web designing company in Dubai. Our website development teams are expert in creating and designing websites. Our web designing method is very different from others because we strictly follow some standard procedures. Our web designing company in Dubai is mainly focused on customer satisfaction. We also provide service in wordpress website, CMS websites, web development, Ecommerce web design in Dubai and Graphic designing.
Web designing dubai services: website designing dubai – web design agency dubai – responsive web design dubai – web design company uae – web designer in dubai – web development in dubai – responsive web design dubai – web design dubai – web design package dubai – web designing companies in dubai – website design dubai – website designers dubai – wordpress web design d ubai – wordpress website design dubai – Web Development Dubai – dubai web designers – web design company in dubai – web design services dubai.