How much does it cost to build a new web design in Dubai?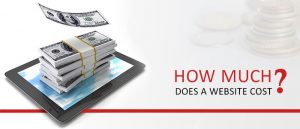 This is a common question that most web design company in Dubai receives. This is a very important question and we hope we can give you the answer for this. There are many factors that affect the web design cost in Dubai, it includes Web designers, the geographic location, tools used reputation of the firm, the number of pages, functionality to be incorporated etc.
Many of them don't have any idea about Dubai website cost. Do you think it is possible to get a best designed website in low cost? This is very difficult to answer, but remember good thing cannot be cheap and cheap thing cannot be good.
If you want to create a simple website with 5 to 6 pages and include simple graphic and text then the price will be less. But to have an ecommerce store with payment integration with lot of functionality then you will have to pay more. The cost will also vary for  static and dynamic websites.
When a company discuss with client about their web design and Web Design Cost in Dubai, these are the things they will first consider:
Idea about your company
Targeted location
Your service and product details
Idea about your design, theme and color of your preference
Reference websites
The functionality you are expecting
Your budget
After knowing this the company will be having an idea about your business and your expectation about the website. Then the company will estimate certain things that include:
About the amount of work in all the pages
Number of images or graphic area to edit
Tools or techniques to use as per your requirements
Number of pages
Website sitemap
Number of hours to develop
Our website development cost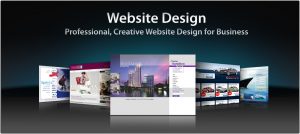 This will be the main points that are considered when deciding the website cost in Dubai. As there are many web developing company and web designing agency in Dubai, the web design Dubai price will vary from company to company. If you are ready to invest a reasonable amount to get a professional looking web design then you can choose the best web designing company in Dubai.
When we sum up, it is difficult to say what exactly will be the web design cost in Dubai without having complete information about project scope. But keep in mind that it is better to choose the midpoint not too high or not too low which should be acceptable to both parties. But when you choose always pick the right one. Web designing Dubai is the best option for it.
We create professional web designs without compromising on the quality. Our web designers provide best and cheap website design Dubai that meets your business goals and objectives. We are having a special web development team who creates profitable, user friendly, SEO friendly and eye-catching web design at affordable cost. Come and join us we will make your business grow high.
Check our website : http://webdesigningdubai.ae/
Web designing Dubai services: website designing dubai – web design agency dubai – responsive web design dubai – web design company uae – web designer in dubai – web development in dubai – responsive web design dubai – web design dubai .